INSTRUCTIONAL PROGRAM SALES
Instructional Programs are available for use by schools and schools districts within the U.S. to learn more, please contact Gladys Sznajderman @754-321-1000 | 754-321-1011 or via email: gladys.sznajderman@browardschools.com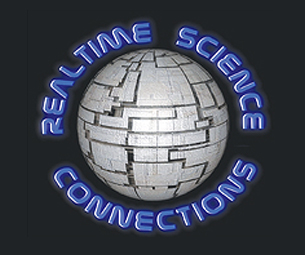 Realtime Science Connections
Eighteen – 30 minute programs for grades 4-8. Copyright 2003-2005
A curriculum friendly resource that is aligned to National Science Standards presents a wide range of scientific c topics to elementary and middle school students. In the first ten episodes, students blast off with the crew of RealTime Science Connections (RTSC), with a mission to orbit the earth while learning about spa…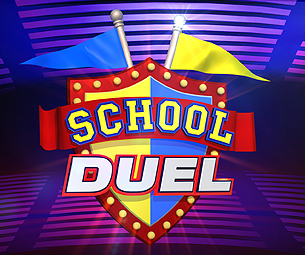 Science and Me
Sixteen –15 minute programs for grades K-2. Copyright 2004-2006
For the young, budding scientist, BECON presents Science and Me! This fun and informative series is designed with your K-2 students in mind. Molecular Mike introduces basic science concepts through everyday activities and environments.
Science Matters
Thirty minute programs designed to promote science literacy in middle and high school age youth. Copyright 2009-2013
Science Matters is designed to educate and inform viewers about science topics relevant to their lives and the world in which we live. Each Science Matters program focuses on essential core concepts, helping bridge conceptual development from the elementary to secondary …
soaring Into Science
Eight – 30 minute programs for grades 3-5. Copyright 2002-2003
Host Molecular Mike invites students to join in on some awesome science fun! This series takes students through science lessons, emphasizing National Science Standards, using experiments, demonstrations, classroom links and professionals working with real life science applications. A talking computer shows how to apply new …
Measuring Up
Ten – 15 minute programs for grades 4 – 8. Copyright 2001
Host Miles McLiter presents interactive lessons on measurement to students in grades 4 to 8. Measuring Up relates directly to the mathematics curriculum using hands-on activities to encourage students to explore their world in ways they never imagined. Topics include: measuring weight, size, distance and space.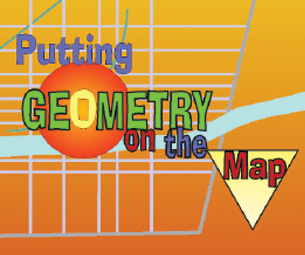 Putting Geometry On The Map
Twelve – 15 minute programs for grades 3 – 6. Copyright 1998
In Putting Geometry on the Map, Mr. G introduces basic geometric concepts to elementary school students grades 3 – 6 in an entertaining way that engages and holds their attention…
Reading/Writing/Language Arts Programs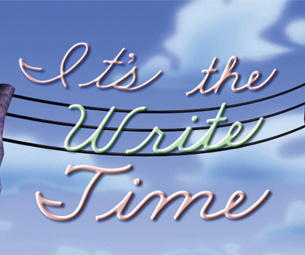 It's The Write Time
Twenty – 15 minute programs for grade 3. Copyright 2007
It's the Write Time is an informative and entertaining handwriting series for those students starting to learn to write in cursive. The series augments classroom instruction in handwriting with teacher, Miss Lohse. Through the magic of video and her animated sidekick, Bob, she utilizes the time-proven Zaner-Bloser handwriting meth…
Kid to Kid
Ten – 2 to 7 minute programs for grades K-3. Copyright 1992-1993
This series features timeless stories told by children for children. The young hosts climb into the storybook pages bringing the story to life. Everyday life is addressed on a child's level, as students have fun with the stories.
On The Move With Virgil
Thirteen – 15 to 20 minute programs for grades K-3. Copyright 1994
Virgil, a seven foot "dyno-gator," teaches the American culture to those who are new to the United States. Through the use of puppets, varying real-life locations and songs; concepts such as school, food, pets, and times of the year are stressed. Emphasis is placed on language development. Perfect for ESOL students.
Up Down And Around
Fifteen – 15 minute programs for grades Pre K – 1. Copyright 2009
Up Down & Around teaches manuscript handwriting skills to students in grades Pre K – 1. Utilizing the proven Zaner-Bloser methodology, this series demonstrates correct letter formation and offers hands-on practice. Students have fun while learning the proper formation of letters. Valuable teaching tool for beginning writ…
Concussion Management
30 minute program for middle, high school students and adults. Copyright 2012
Student athletes are especially at risk for concussion injuries and often they continue to play without reporting them. One mother, who recently lost her high school aged son, has taken a stand to educate parents and coaches about the serious consequences of this practice. She was instrumental in getting a re…
Hall Pass
Ten – 30 minute programs for middle and high school students. Copyright 2009
Hall Pass is a ten-part series that is designed to prepare middle and high school students for life. Each episode covers an important topic of interest in a fun, peer-to-peer manner. Hall Pass will inform, educate, and entertain young people of ages 12-17. Topics include: how to go on a job interview, goal set…
Reality Avenue
Twelve – 30 minute programs for middle, high school students and adults. Copyright 2007
Reality Avenue is an award winning series. It features innovative, fast paced, up-beat, and energetic, violence and substance abuse prevention programs. Reality Avenue brings students, teachers, and families together, and presents facts and skills in an entertaining and stimulating format. A variety…
TeenTalk
Copyright 2001-2012
A series of 60-minute programs of unedited real talk, addressing sensitive issues impacting youth. Teens spontaneously share their thoughts and feelings on topics such as school violence, race relations, teen pregnancy, career options, fighting prejudice and handling crises.
Crossing Cultures/Changing Lives
Ten – 30 minute programs for middle, high school students and adults. Copyright 2008
Crossing Cultures/Changing Lives is a 10-part series that takes an entertaining look at race relations through enlightening conversations with everyday people who are living, working, and loving across racial and ethnic lines. This series takes the discussion of race into new directions by including Bl…
CROSSINGS OF THE RACIAL DIVIDE: HOLLYWOOD STORIES
30 minute program for middle, high school students and adults. Copyright 2004
Crossings of the Racial Divide: Hollywood Stories is a provocative documentary featuring interviews with residents of Hollywood, Florida and surrounding areas, who reminisce about their race relations experiences spanning 60 years of change. These stories are selections from a larger oral history project cond…
LESBIAN, GAY, BISEXUAL AND TRANSGENDER: EXPANDING THE DEFINITION OF DIVERSITY
30 minute program for middle, high school students and adults. Copyright 2014
Understanding the LGBT History Month resolution dedicated to advancing the rights of the LGBT Community. Expanding the definition of Diversity. Challenging bullying and non-acceptance. Embracing diversity, learning how to welcome and promote safety and caring with the Lesbian, Gay, Bisexual and Transgender Co…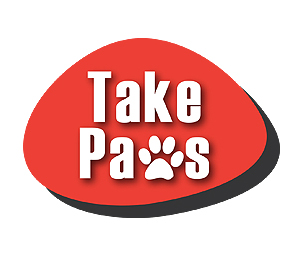 Take Paws
Sixty minute shows for all ages! Copyright 2012
There's no mistaking it – people love their adopted pets! If you're thinking about adopting a new pet or even if you already know the joys of feline / canine companionship, BECON-TV has a show just for you. It's called Take Paws! You'll get great advice from local veterinarians, professional trainers, and others who love taking care of ou…
Career Education Programs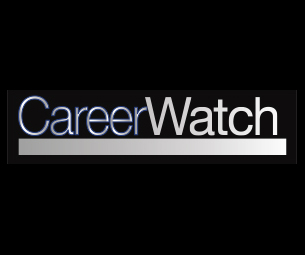 Career Watch
Ten – 30 minute programs for middle, high school students, and adults. Copyright 2008
CareerWatch is a new television series designed to turn the spotlight on high demand, hard to fill, jobs. Each episode features interviews with industry leaders, experts working in the field, on-site experiences and educational resources. The goal of each episode is to expand the thinking of viewers a…